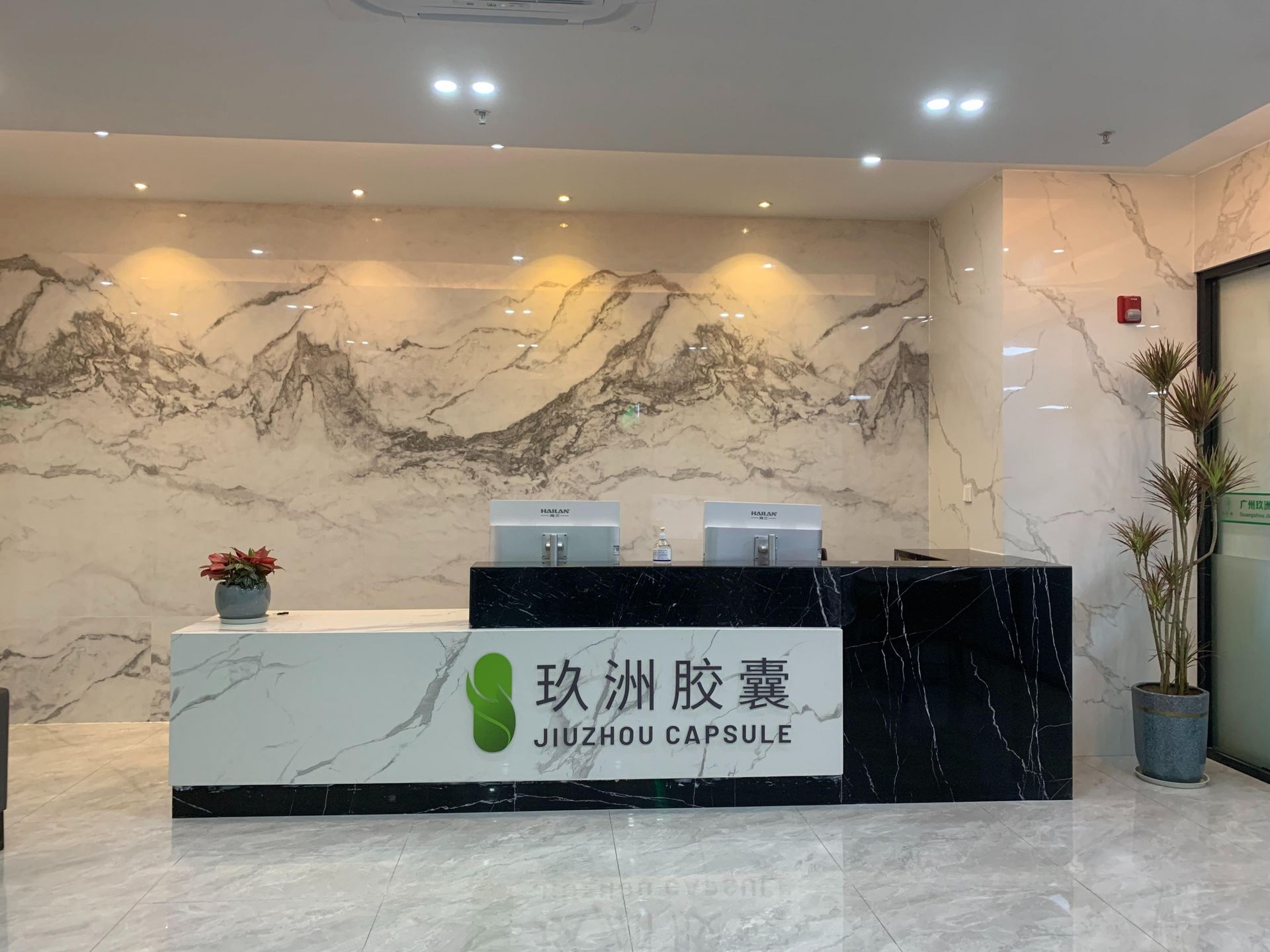 Guangzhou Jiuzhou Capsule Biotechnology Group Co., Ltd.
Found in 2021, Guangzhou Jiuzhou Capsule Bio-Pharmaceutical Co., LTD is a leading manufacturer integrated with R&D, production and sales in [low carbon, degradable plant-based raw material], [empty vegetable capsule] and [vegetable colloid for soft capsule]. We are committed to fulfilling our society responsibility by adhering the theory of `green and environment friendly`. After our continuous efforts over the past decades, our products have already been extended to the application of six major sectors in the fields of bio-pharmaceuticals, medical devices, food, beauty, tobacco, etc.
Company details
Floor 3, Building 7, Guangdong Medical Valley, No. 6, Nanjiang Second Road,
,
Nansha District
,
Guangzhou
China
Business Type:

Manufacturer

Industry Type:

Market Focus:

Globally (various continents)

Employees:

101-1000

Turnover:

$100,000,000 US - $1,000,000,000 US
This company also provides solutions for other industrial applications.
Please, visit the following links for more info:
With a total investment of RMB 600million, we make the plan as follows:
For the medicinal vegetable hard capsule project, 52 automatic vegetable capsule production lines with an annual production capacity of more than 20billion capsules will be built;
The plant-derived colloid project for softgel capsules will build a production line with an annual output of 100,000 tons of plant colloids(modified starch) for soft capsules;
Build a research and development base for green, low carbon and degradable plant-derived new materials.
The company is headquartered in Guangdong Medicinal Valley, Guangzhou's Nansha district, one of the Guangdong Free Trade Zone. We boast a established technological and innovative team led by Mr Wang, who is [the first inventor of empty animal and plant capsule for targeted release purpose], [the initial inventor of low carbon & degradable empty vegetable capsule] and [the top expert for comprehensive application of basic materials of plant-derived medicinal excipients]
Core knockout product: 1) The world leading and sole industrialized technological enteric coated(slow release) empty vegetarian capsule and empty liquid filled vegetarian capsule(certified by authorities from European and America); 2) The worldwide first plant specific gastroscopy capsule; 3) The global pioneer capsule for dissolvable seasoning pack capsule; 4) The first plant-derived colloids for softgels in China (HPMC, Pullulan, Hydroxypropyl starch)
Our core competitiveness: 1) Product quality: thanks to the sole Industrialized and world-leading technique, our products rank the third internationally and rank the second domestically. 2) Production cost: with a high filling rate of over 98%, a 15% of more than our competitors( other supplier's filling rate is below 85%); 3) Technics formula: make a personalized improvement on the basis of the product formula, production technics and equipment; over a decades of constant research and development/technical improvement; build a co-R&D relationship with raw material suppliers.