Cuda Surgical
Cuda Surgical manufacturing the most brilliant lightsources, headlights and fiberoptic cables on the market is one of the ways Cuda Surgical serves the needs of many in the medical, dental and industrial fields worldwide. Our engineering team applies the latest advances in technology available today to manufacture high quality innovative products. We offer products and services when and where you need them most with unparalleled customer service and the best customer support and training available. It is through the reliability of both our products and our services that we proudly build valuable long term relationships with our clients.
Company details
Business Type:

Manufacturer

Industry Type:

Market Focus:

Globally (various continents)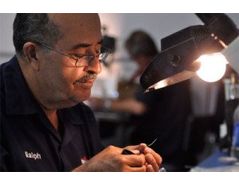 CUDA Surgical offers custom design, development, manufacturing, testing and regulatory services in the medical, dental and industrial fields and is also a leading global supplier of fiberoptic cables, high intensity lightsources, video and imaging devices.
Established over 35 years ago, Cuda Surgical is a leading global supplier of Fiberoptic Illumination and Visualization products and systems. We are also strongly committed to providing exceptional value to our customers through innovation in products and services coupled with high quality, economic manufacturing in an ISO 9001/ 13485 certified environment.
Our goal is to deliver premium products on time, while meeting all regulatory requirements and exceeding our customer expectations.
We are the sole company in the medical device industry that exclusively manufactures 100% of their own parts and equipment. We execute the manufacturing process literally every step of the way – from the very first concept to the finished product and everything in between.
Investing in the development of our products gives us the ability to maintain the high standard of quality and performance in which we pride ourselves. From the drawing board, to the parts used in our lightsources and medical equipment, we accomplish all critical aspects in-house.
This streamlining process benefits our customers by offering competitive prices on the most up to date medical equipment, fast service and repair times, and having the assurance that every part in the product is being used meets our high standards and will meet the great expectations of our customers.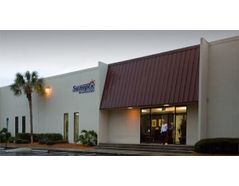 CUDA Surgical products are reliable in situations where there is no room for error; you can depend on our high quality, state of the art technology in your medical practice. And because we manufacture 100% of our products and equipment ourselves, you can be guaranteed top products at a competitive price.